For most of us, a messy place that you are not proud of living in can be a constant source of frustration. After a long day, you want to relax and feel rested, and there is no better place to do that than at home.
Whether you live in your own home or an apartment, aesthetics is important. It's not just about making other people see what you can do with your space, it's also about having a living space where you can put your feet up and put your mind to rest. For many of us, the problem about redecorating is not having too much space – it is the lack thereof. This can be really frustrating but it's not impossible to find a workaround. Here are some awesome ideas that you can try to address space issues.
Declutter
There is no better time to throw everything you do not need around your home than now! Clutter is an endless source of embarrassment. At the same time, the mess could make your thoughts work overtime and it is a constant reminder than there are things that you have to do which hinders you from relaxing your body and your mind.
Go vertical
Since going horizontal can make your space look crammed, look for ways that will allow you to utilize the space upwards. Using shelves can be really useful, predominantly for books but you can be craftier than that and use those shelves for something more interesting.
Use see-through furniture
Acrylic is increasingly becoming popular these days. It mimics the appearance of glass as far as transparency is concerned and it has the added benefit of being shatter resistant. With the need to make smaller places look bigger and more refreshing, this type of furniture becomes really handy.
From looks alone, acrylic furniture doesn't seem to be taking up any space at all! This cool design by Lloyd Ralphs featured on Decor Pad might just inspire you on what you can do with small spaces.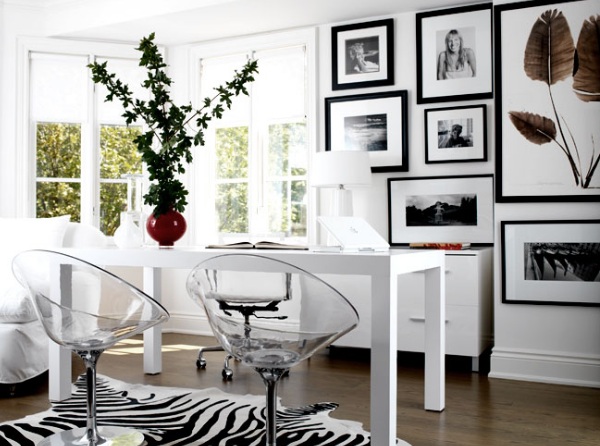 Hang your curtains higher
Hanging curtains may seem to be a monotonous thing to do but you can actually change the way you hang curtains to make rooms appear larger. One of our favorite hacks to pull this off is by using bamboo blinds and white curtains as explained by Sherry & John in their blog Young House Love. Curtain rods are attached way higher than the actual windows but the space is concealed by bamboo blinds, so it appears that windows are bigger than they actually are. Plus, it gives the room a more sophisticated appearance.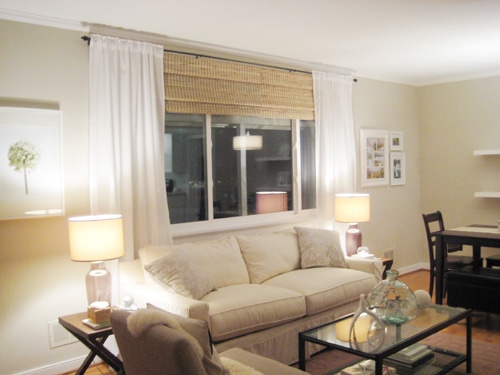 Hang a Mirror
Mirrors do a great job in adding depth and brightness to a room. Plus, it creates an illusion that the space is bigger than its actual size. Another great thing about these mirrors is that they can be used to add light to any room. Decorative mirrors, in particular, would be the best choice since they can replace art and at the same time make the place look bigger.
Do you have more brilliant ideas on giving your small spaces a makeover? Let us know below.